interview:
Sangeeta J.K.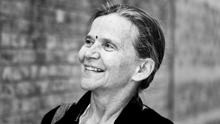 Executive Director, Kiran Centre / India
Sangeeta J.K. is the founder of the Kiran Centre, a place for differently-abled children to learn and grow in a holistic manner. The Centre also provides parents with a much-needed respite from their daily struggles, and helps them understand how to give their children what they need to develop into strong adults.
Can you give us some background about the Kiran Centre?
Seeing the very good work being done by a friend in South India for polio-affected children, it struck me very much, and the question came up in my mind and heart: "Is such a service also needed in Varanasi where I had been living for the past 20 years?" And, on we go, I saw that yes, such a service for disabled children was really very badly needed, since no such work was yet done there.
What is your mission statement?
KIRAN wants to support parents of differently-abled children with quality-service so that their child gets empowered as much as possible in a holistic way for an all-round healthy life as adults, and to share the know-how and experience with persons and organizations who wish to do the same services.
Why is NGO work important?
Here in India, unfortunately government works are very often not providing good service to the people. Therefore the services of NGOs are important. Even the government makes use of NGOs to realize its programs.
Did you have an inspirational figure in your life growing up?
Yes, from childhood onwards I was influenced very much by Jesus.
Are there other selfless leaders out there you admire? If so, who and why?
Beside Jesus I also like to think of Buddha, with his radical way of searching for TRUTH and combining this search with a life of COMPASSION. And more near to our time is Mahatma Gandhi, whom I like for his total commitment to his people and country, while remaining a very simple and humble man.
What would you do with more funds?
At present we have several big dreams:
We want to launch a big CBR-project, with creation of 60 self-help groups, through which many families with a disabled members would be helped to improve their quality of life.
We would like to enlarge our shop in the city by purchasing a house in the city of Varanasi; in this house we would have a kind of hotel, all managed by our differently-abled persons, and the items sold there would all be from our vocational craft workshops. With this, the society at large would come to know more about the abilities of disabled persons, and they in turn would get a meaningful and interesting way to earn their living.
We would like to purchase a little more land around the KIRAN Village, for planting more greenery, so as to safeguard its surrounding from invasion of the city traffic and pollution. This land could later be used for homeless disabled persons.
Outside of funding, what are some of the biggest challenges it faces?
I would say that the biggest challenge we have to face is the non-cooperation or helplessness of most of the families of disabled children, as well as the non-acceptance of disabled persons in society.
How can people get involved?
There are so many ways:
Financial support, small or big
Voluntary service (which we organize well. Volunteers must stay at least 5 months, must speak a little English and Hindi, and accept to enter well into the cultural atmosphere of the KIRAN Village)
Inviting other people to also contribute
Help KIRAN in finding good, supportive funding-agencies
What are three things about your NGO what you wish people knew?
That we do not take or give bribes
That our services are for the good of the disabled children and not for business
That we also have limitations and cannot solve all the problems, nor accept all of the children brought to us
What is the biggest challenge facing our planet today?
Maybe the biggest challenge of today's world is the modern technology and electronic devices through which man is drawn away from nature; because of the always increasing speed and amount of information, man gets engulfed in such a diversity of things and thus becomes more and more superficial. We lose contact with the source of our being due to too much of everything.
Why is it important to be a selfless person?
Because only a selfless person can really be happy.
If you could change one thing in the world, what would it be?
Selfishness into compassion and love.
What were you doing before you started the Kiran Centre?
I was living for 20 years in a Christian Ashram, doing service with leprosy patients.
What inspired you to leave your ashram and start the centre?
The desire to do something for the wellbeing of disabled children was very strong in me. Since this service was not in tune with the charisma of my religious group, I was convinced that it was better that I give myself fully to the service of differently-abled children, outside the ashram community. And I never regretted this step.
How many kids are currently at the Centre?
At present 238 children and youngsters. We have 105 staff caring for all the services.
Do the students choose which craft or skill they want to pursue?
Yes, we do ask the students to choose the vocation / skill they want to learn. But many are quite limited, either physically or mentally, so they do not have much choice, and we have to counsel them and help them to accept their limitation.
Where do you sell the toys?
We have a shop in Varanasi (Suryoday) and also a little shop within the KIRAN Village itself. Sometimes the volunteers buy toys/crafts from us and take them to their homeland. For about six months, we have been in a new locality where more tourists have access to our shop; for this reason we have more sales than before.
What is the caliper limb made of? What about the prosthetics and orthotics?
We are lucky to have a very good and modern orthotic workshop, in which we manufacture the calipers out of polyproplyne with steel joints.
How many does the Centre produce each week or month?
In the past year we produced 193 calipers, 30 splints, and 31 other appliances.
Is Shuchie still at the Centre? What is her role, that is, what does she do on a daily basis?
Shuchie is the Headmistress and is responsible for the smooth running of the integrated primary school. That is why she has to organize the daily classes and also check on administrative works.
Do the older students teach the younger ones (in art, music, etc.)?
Yes, we are lucky to have our former student Sandeep as a music teacher; Vicky, who is still studying in his 12th class, is teaching tabla to younger students. We also encourage the elder ones to help the smaller ones, especially in the hostels.
How is the teachers' training program coming along?
For the Human Resource Training Centre we are at present in the stage 2 of construction: the main part of the building is expected to be ready in July. At the same time we are still waiting to receive the NOC (non-objection-certificate) from the local authorities. The Chairperson from RCI (Rehabilitation Council of India) has visited us and was very encouraging.
Where do your foreign volunteers come from? Do they contact you directly ask you if they can come help?
They come mostly from Switzerland, where we have a KIRAN Friends Association. A former volunteer from there is appointed to be the mediator for the volunteers. She has a meeting with each candidate to explain what they are expected to do in KIRAN. We have also some restrictions: the volunteers must engage themselves with us for 5 months at a time, they must not be too young (22 years and up), must know English and be ready to learn some Hindi.
Which playtime activities are the most popular?
Here in India, learning through play is a rather new concept. The children always prefer to play with items where they do not have to use their brain much… now, the most popular game is the "Caremboard."
What is the role of the children's parents? Are they involved?
We very much try to involve the parents in the whole rehabilitation process. We make them aware right from the beginning that it is their responsibility to help the child become integrated in ordinary life as much as possible.