interviews
A collection of interviews with the non-profit leaders featured in explore films. This is your chance to dig deeper into the story, to find out the answers to your questions, and to gain a deeper understanding of the real struggles and rewards of the non-profit world.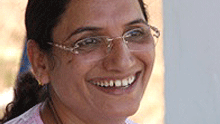 rescue foundation / india
Mrs. Triveni Balkrishna Acharya, as the leader of the Rescue Foundation, is committed to protecting and promoting the human rights of women, girls, and children by working to eradicate human trafficking. She often takes a lead in conducting raids on brothels in India.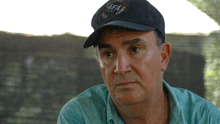 earth university / costa rica
Dr. Richard Taylor is a professor at EARTH University in Costa Rica, where students come from 25 countries to learn methods for sustainable agriculture and conservation.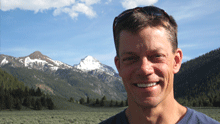 sun valley adaptive sports / united states
Tom Iselin is the Executive Director of an Idaho-based program that uses sports and recreation as healing and therapy for people with disabilities, including service members who have been severely wounded in Iraq and Afghanistan.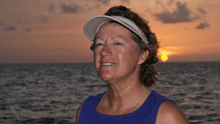 wild dolphin project / the bahamas
Denise Herzing founded the Wild Dolphin Project to study free-ranging Atlantic spotted dolphins — "in their world, on their terms." She is currently writing a book with that title.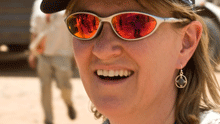 united nations world food programme / sudan
Emilia Casella is in Darfur working on one of the world's biggest humanitarian crises, providing food to residents of war-torn Sudan.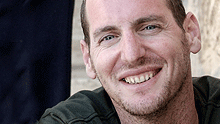 b'tselem / israel
Oren Yakobovich is Director of Video at B'Tselem, the Israeli Information Center for Human Rights in the Occupied Territories.
featured film
video:
Power of the Sea
album of the week
photos:
Wild Dolphins